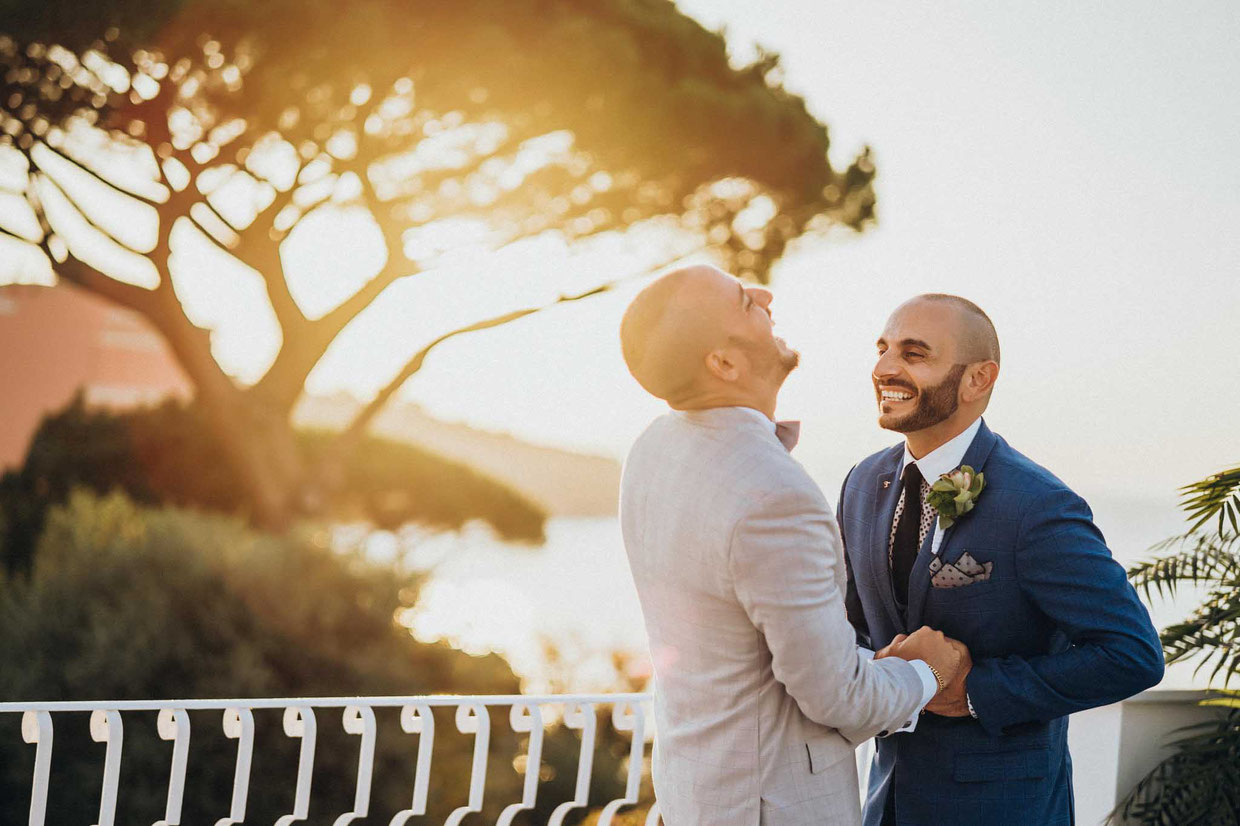 I have never believed that meeting Daniel and Marino was ever by chance. No not at all. The thought of these two love birds touching every soul that they met in a beautiful way was a destiny that would come to pass. 
I was introduced to this wonderful couple, with another awesome agency, a wonderful and exquisite wedding planner Bell'eventi of Cheryl Pagano. And as fate would have it they were going to exchange their vows pretty soon.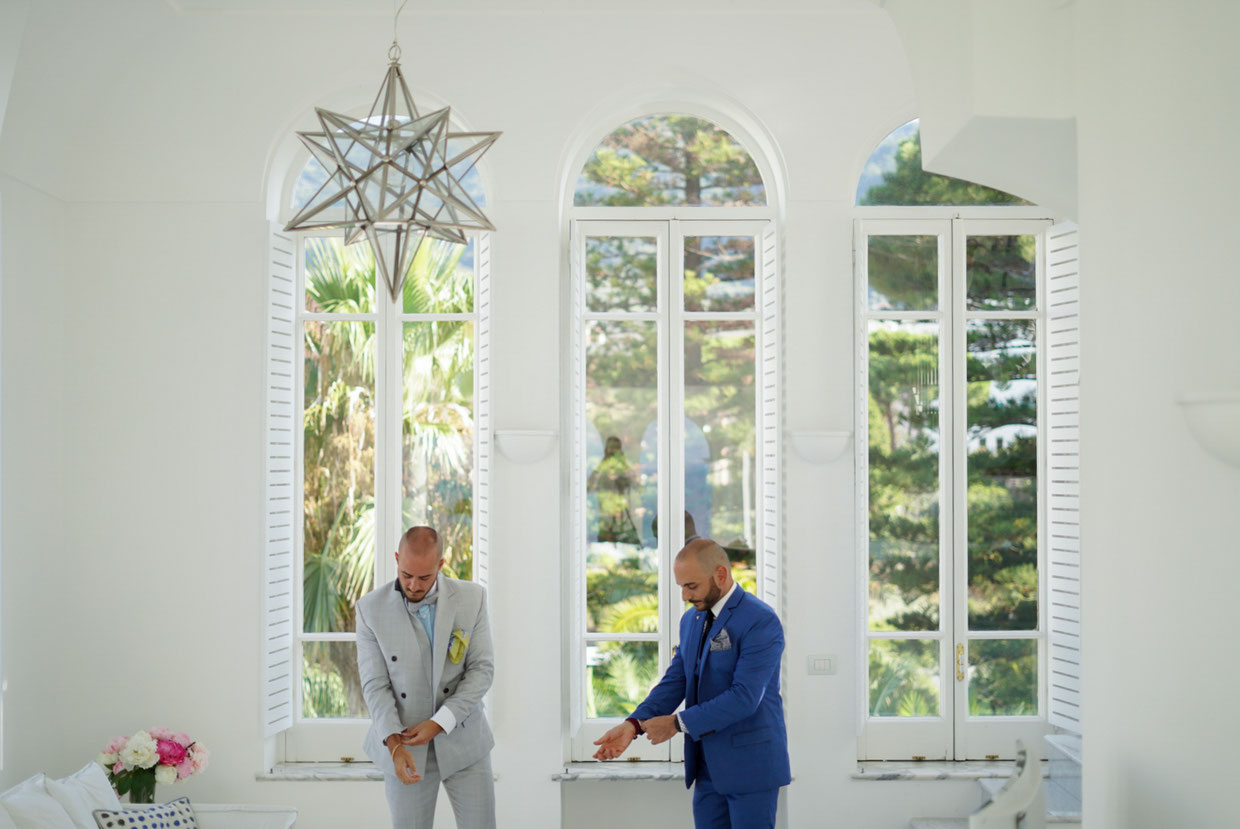 As I got settled in, I could instantly feel the love and warmth that these two lovely people had. It was infectious and believe it or not, they were a sight to behold.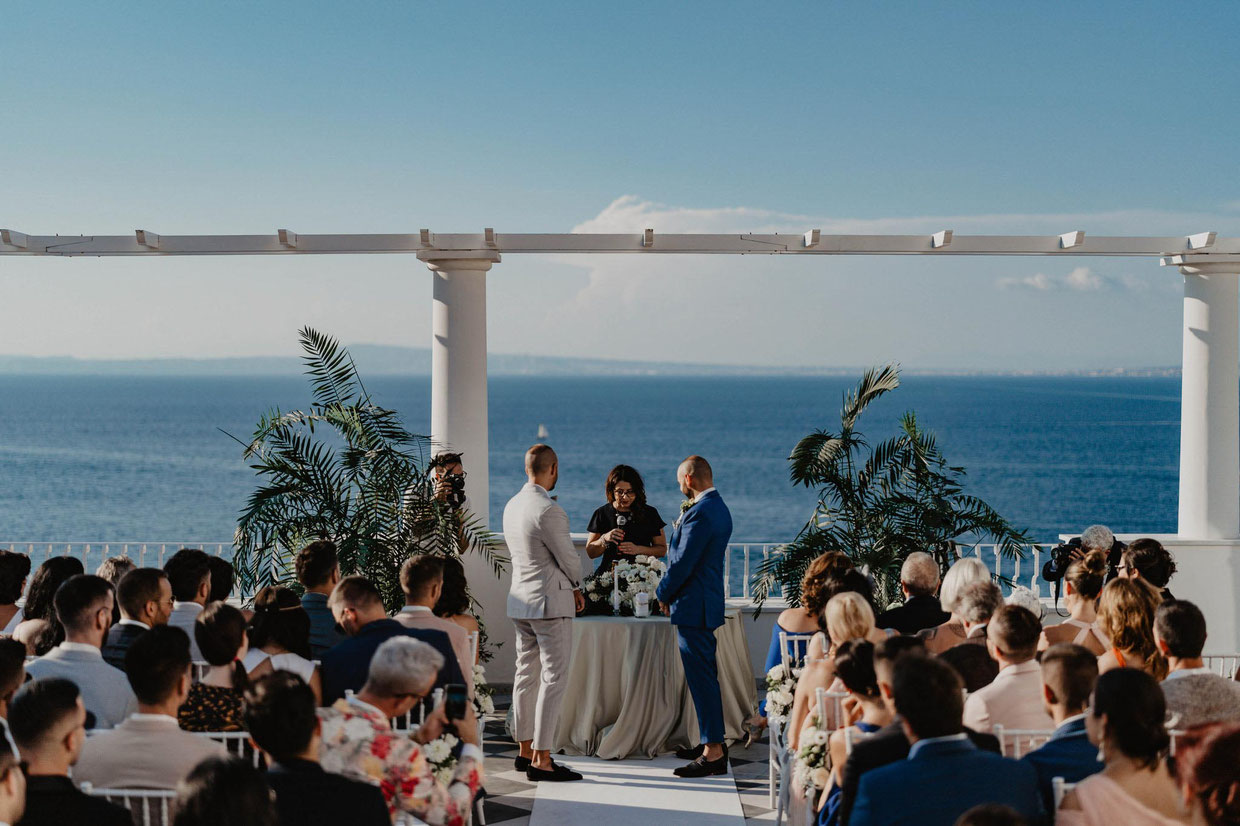 For many people who would attend this wedding or even get lucky to catch a glimpse of it, the Marriage of Daniel and Marino would be a blessing in disguise.
It would be another tale of Romeo and Juliet and a testimony of what barriers love can break. Thanks to Bell'eventi bespoke event planning services this story was going to be engraved in our hearts forever.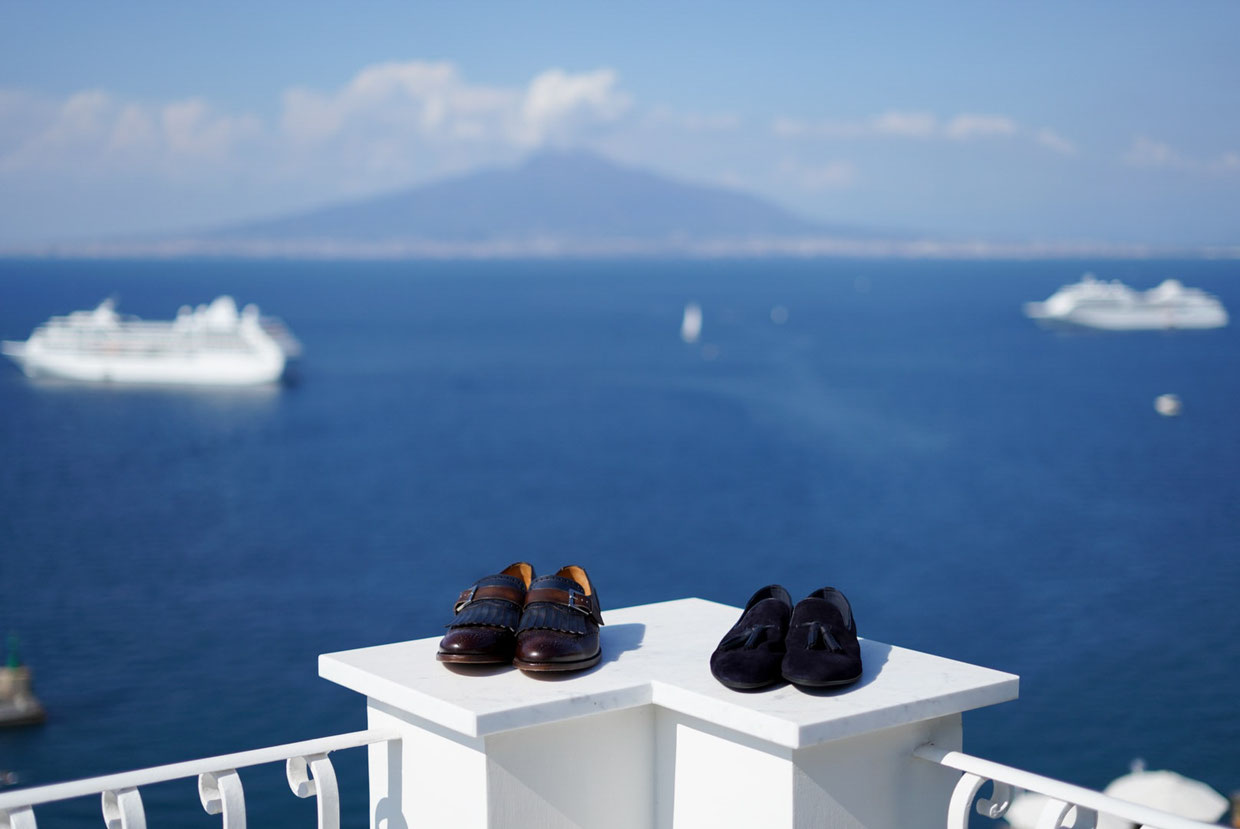 Adorning a blue suit, a lovely smile, and warm touch from his eyes, Daniel took his vows with a joyful face that knows no regrets. For him, taking Marino as his life partner was everything he ever dreamed of. Yes, you could feel the aura, sense it, and even grab it!
His lit eyes as he said "I do" must have sent the touch of gold to Marino's heart. And as he took to the stage, Marino would also vow to take Daniel as his life partner, to love and cherish him, for rich and for poorer, and in his voice nothing would ever stop this.
Even his stylish haircut, designer shoes, and grey suit were not going to be in the way. His charming look was but a reflection of his undying love for Daniel as he stood before him at Sorrento villa Silavana to pour out his heart and make him his life partner.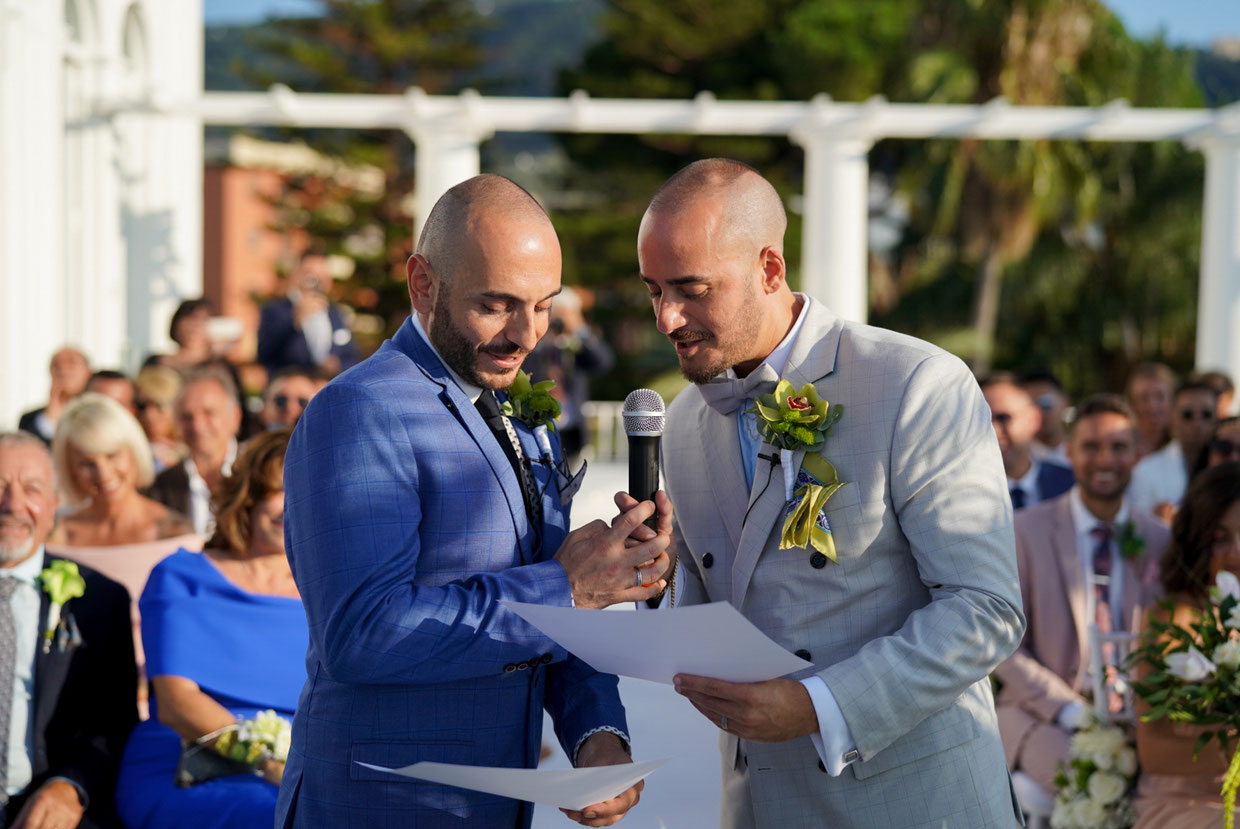 The shouts of joy from the crows said it all. The calmness of the sea around them was a reminder of how they felt in each other's arms. Their personal vows would wrap it up. And as they slipped the rings through their fingers, it didn't matter what they had been through, except that they were finally together forever.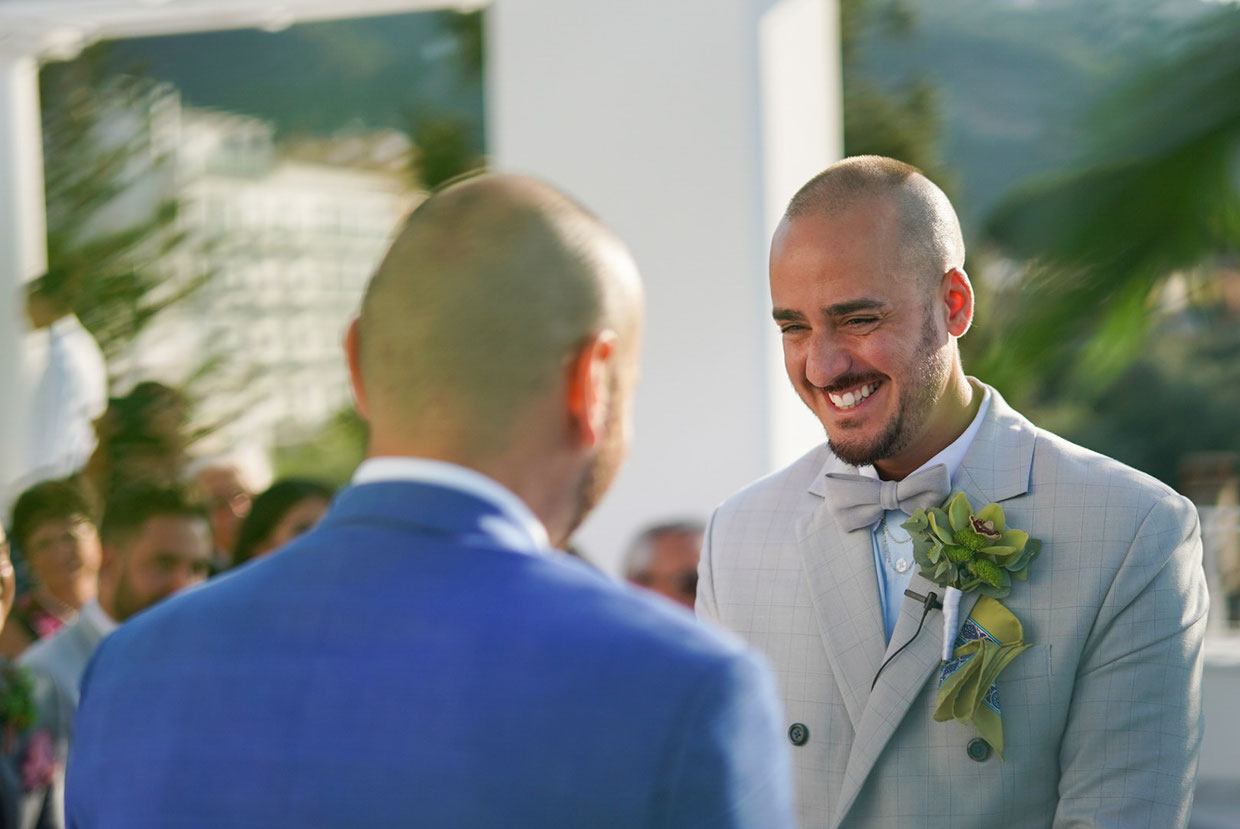 Born in Italy and raised in Canada, Daniel and Marino had the chance to fall in love head over heels with each other while they were still young enough. They had always wanted to get a wedding of their dream and the perfect getaway for their honeymoon.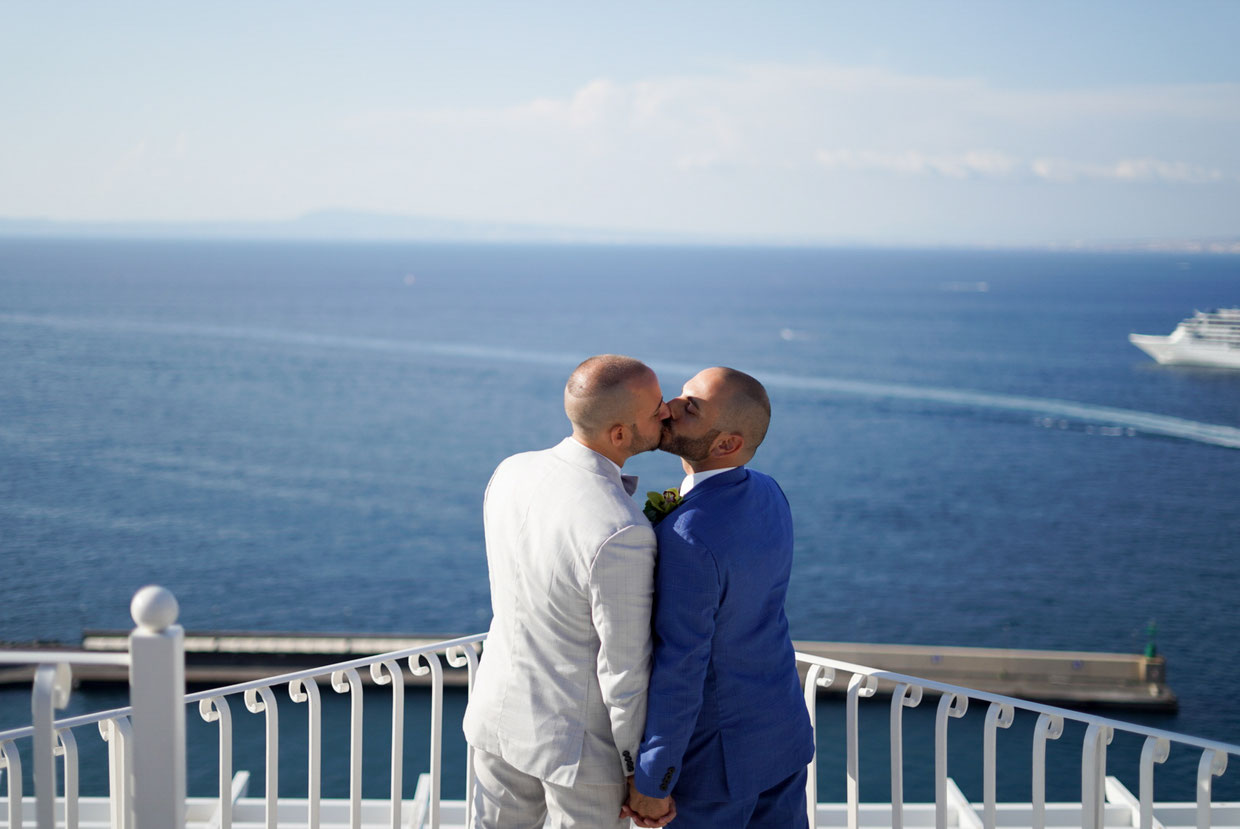 And today as they tossed to their future, danced the night away, and mingled with their pals, they couldn't quite tell what tomorrow holds for them. But they were willing to take it one step at a time. 
They weren't afraid to try, and it didn't matter how long or what it would take, and that's the purest of love that I have seen. The Marriage of Daniel and Marino would be a tale that many lovebirds across Italy and all over the world would live to tell.